The ghost cities of China
Satellite images show huge cities built in different parts of China that are completely abandoned; public buildings and open spaces are completely unused, with the exception of a few government vehicles near authority offices.
Since 2008, when the financial crisis started to be felt, regional governments across China have been building massive real estate projects, which have remained empty, because of the high prices.
Trying to fight against the global recession, China decided to take the example of Dubai, were the prices of buildings have increased after 2008, but this proved to be a wrong choice, Chinese government overvaluing the property prices by as much as 70 per cent and so, the number of empty homes in China reached 64 million.
Kangbashi, for example, was meant to be the urban centre for Ordos City – a luxury region and home to 1.5 million people. Office towers were built, theatres, museums, sports facilities as well as thousands of homes, but all remain virtually deserted.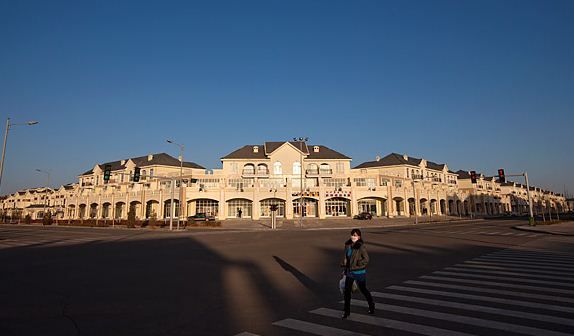 When I think about the rush hours in busy cities or when I'm in a hurry and I get stuck in a traffic jam, what I wouldn't give to live in such a city. XD Tempting idea, ne? XD
Image source: Google Maps & Time